Post by Deleted on Feb 24, 2022 6:59:49 GMT
From the Rational Heathen:
It tells me, that goose-stepping morons like yourself should try reading books instead of burning them! — Dr. Henry Jones, Indiana Jones and the Last Crusade
A couple of weeks ago, I ran into an article on the Christian religious right holding a book burning. While it's common for many of us to dismiss it as "those right-wing wackos," I need to point out why this is especially dangerous to us, the Heathens, whether you're Left-Leaning, Right-Leaning, or Centrist.
Before I Get into All That…
If you've stuck with me, I want to thank you sincerely. You see, being sick practically all of January left me with little energy. Fucking COVID. And I probably wouldn't have gotten sick if my state actually did something to control the spread like mandate masks, insist on vaccinations or at least mandatory testing in the workplace, and insist on adequate quarantines instead of the political BS the CDC came up with. SIGH. Anyway, the good news is that the disease could've been a lot worse if I had not been vaccinated. Instead, it was probably the worst "severe cold" I've dealt with. But enough about me, let's get back to the subject at hand.
Back to Moronic Book Burning
It seems that a controversial preacher named Greg Locke is going to/has held a book burning. His desire is to burn any books that he doesn't agree with including "witchcraft" books like Harry Potter and the Twilight series. (While I admit that I'm not particularly fond of Twilight, it doesn't mean that those books should be burned.) He also wants to burn Ouija boards and anything else that he deems doesn't fit with his brand of Christianity.
A Danger to the Flow of Ideas
Book burning is, at its heart, suppression of ideas. If you've been on the Internet for any length of time, you know that you can find someplace that espouses just about any idea, both good and bad. Before the Internet there were books. Books that held ideas you might not agree with. That you might find stupid, silly, or even abhorrent. Books that challenged what you believed to be true. And even books that you vehemently disagreed with.When people take a torch to books, they are saying that they cannot stand another belief to exist outside of their own. They are saying that they should control what other people read and believe. In other words, they should be the gatekeepers of what people know.
It's Good to Be the King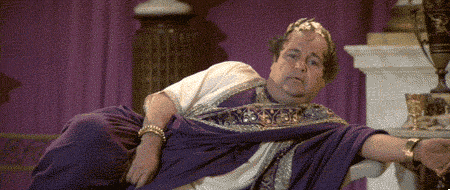 Well, it's all well and good if you are the guys in charge. But as soon as your king gets dethroned, or if you're in the minority, you find your own ideas suppressed. And that is the problem with censors and people willing to burn books.
In the United States, the Founding Fathers were so adamantly against having their ideas restricted that they ended up writing it into the First Amendment to the Constitution. They included freedom of speech, freedom of religion, and freedom of the press as part of the Bill of Rights.

But What About the Preacher's Book Burning?
Assuming Greg Locke has a permit and doesn't burn anything in anyway that violates the law, he is within his rights to do so. That being said, I think it sets a terrible precedence for the United States, which has presumably been the land of freedom (except if you were a slave, Native American, or some other infringed upon minority, but that is an argument for another time.)This is a terrible precedence because of several reasons. One, his own congregation applauded the idea of burning books. Second, he shows that these ideas are so dangerous to his beliefs that he has to burn them rather than weigh them on their merits next to his own beliefs. Third, it shows intolerance for other ideas and beliefs other than Christianity.
Why Book Burning is Dangerous to Heathens
If you've been keeping tabs on the news, you know the Christian right is calling the United States a "Christian nation." In fact, many of those in the religious right are installing their own brand of fundamentalist Christians in office. Instead of governing their states or representing all of their constituents (not just the Christian ones), they have shown their colors by governing according to their god's laws.
Shutting down the flow of ideas is one step away from totalitarianism. These people want the Heathen ideals to go away, because they're not Christian. Burning books is an attempt to censor ideas–both good and bad–and even if you disagree with the writing, it should be available for anyone who wants it.

Warning! Danger Will Robinson!
What I've been talking about should alarm any and all Heathens, because the fundamentalist Christians have already plastered a bull's eye on us as being "witches." Don't believe me? Just ask one of them if they understand the difference between Witches, Wiccans, and Heathens. And even if the Christians do understand, do you really want to have another pagan religion get persecuted?

Let me put it another way:
Do you want the Eddas burned?.
Do you want to have to practice your devotion to the gods in secrecy?
Do you want the statues of your gods destroyed?
Do you want your sacred spaces clear cut?
Do you want women oppressed because of some stupid book a bunch of bronze age people put together?
Do you want to limit access to birth control?
Do you want LGBTQ+ people harmed, marginalized, maligned, and unable to obtain information about their own gender identity?
Do you want Christian creationism taught in schools because they do not accept the scientific explanation of evolution?
Do you want right-wing Christian lawmakers to decide how to use the country's natural resources when they're convinced that their god gave them the ownership of the land they live on?
Do you want right-wing conservative Christians deciding what is best when they believe that the end of times is coming soon and they will be Raptured, leaving the rest of us with their fucking mess, assuming anyone survives?
Do you want Christian elected officials impose their beliefs on you because they believe that you need to believe the same thing?
Yeah, it seems slippery slope, but consider this: Hitler burned books. The USSR, North Korea, and China burned books. The Taliban burned books.What we have are Christian Taliban. And yeah, that should alarm you. So, if you're seeing book burnings, remember: the people who are doing it are dangerous because they don't want other ideas to exist. Including ours.
No sooner had I excoriated Greg Locke and his group of followers in my last post, then he starts with actual witch hunts. He claims that there are six people who are witches sent to infiltrate his church–two of them in his wife's bible study group! And–you ain't goina believe this shit–he discovers this from talking with demons.

What. The. Actual. Fuck?
Well, okay, I can see this is going to be good Heathen fodder. Let's first talk about witches, shall we?
Witch Hunts and Insanity
Looking at the topic, I can see that if I covered the history of witch hunts, that would end up being a post unto itself. (Which I may just do for GP.) Suffice to say, you've probably heard of at least the Salem Witch Trials, the Spanish Inquisition, and yes, the whole witch burning thing. Witch hunts still exist primarily in third world countries such as India, Kenya, Ghana, and Tennessee*.

Greg Locke has added his state and the US to the list of people willing to accuse six people as witches. Furthermore, he has threatened to dox them and has even threatened to bring brooms to "fly them out" of the church. Whatever the Hel that means.
Witches, Seriously?
Let's first consider this preacher's accusations. Would a true witch really try to infiltrate a church group such as Global Vision Bible Church? (Greg Locke's church?) This is the same church that insists people going maskless, not getting vaccinated, and held a book burning. I think that most pagans (including witches) would avoid their church just to avoid that cesspool of Covid-19 carriers. If anything, witches would probably just hex them from afar and be done with it–not sully their brains with such pedantic chatter.

Locke made some interesting accusations such as "sage burning" and "adultery." Because only witches could burn sage, and only witches commit adultery, right? Rrriiiighttt…
Most likely, a person in their religious group is having an affair with another church member. And someone noticed another person having new-agey stuff like sage and crystals. Because they're kind of cool. Sage is more a Native American cultural thing–not a demon thing. It certainly doesn't have its roots in European witchcraft.
So, these people are apparently in league with the devil, because…sage and adultery. Got to love that.
Speaking with Demons?
Interestingly enough, Locke claims he got the witches' names–and one of their addresses–from demons. Uh, isn't talking to demons something you're not supposed to do as a Christian? Assuming he talked to them–maybe performing exorcisms or something–why the fuck would you talk with a demon? Demons can lie just like people, so how in the Hel does Locke know they said anything trustworthy? I mean, he's taking a word of what Christians consider a fallen angel? What. The. Actual. Fuck?
If I were a member of his congregation, I'd be having serious doubts about this guy just from the standpoint that demons talk to him.
Locke hasn't a clue about the supernatural, just like he hasn't a clue about witches. He'd probably shit his pants if he met an actual fallen angel–assuming they exist. Seriously, dude?
What is Behind the Witch Hunts
If you consider witch hunts of the past, you'll notice that it's a way to gain power over the population. Witch hunts were often aimed at marginalized members of society, such as women, Jews, poor people, slaves, and those who simply couldn't fight back. Occasionally, you'd see some prominent people such as the Templars be labeled witches, but in the Templars' cases they had already fallen from grace because they had boatloads of money and the French king wanted to get his grubby hands on it.
Witch hunts are a way to keep the population in line. When everyone sees what happens when one is outted as a supposed witch, they keep their heads down and behave as if they're following cannon, lest they be singled out as a witch, too. Witch hunts are a control mechanism, pure and simple. Step out of line and you're liable to be burned at the stake, or in the United States, doxed, harassed, and kicked out.

A Resume Enhancer, Albeit a Scary One
Getting kicked out of the Global Vision Bible Church is a resume enhancer, in my not so humble opinion, but the harassment and doxing is no bueno. This is a scary precedent because it automatically labels witches–a large part of the pagan community–as something really bad. Some scapegoat that will be perfect to hold up for people to hate. And you can bet that the witch hunts will make no distinction between witches and Heathens.
*Yeah, I know Tennessee isn't a country–for those who don't get sarcasm.